Diana Dabbous
A Smart Move!
Years ago Diana became a Realtor as a way to make money, but it wasn't until she worked with her first client that she realized how much she loves connecting people with their dream home, or a smart investment. Now hundreds of happy clients later, and many homes sold, that passion and hard work has led her to be a top producing San Diego Agent working at the top producing real estate firm in San Diego.
Originally from Orange County, California, Diana came to San Diego as a college student at UCSD, and fell in love with how comfortable and easy of a city San Diego is. Diana places a strong importance on sharing local and real estate information with her clients. She always makes sure they are aware of the pros and cons of each situation so they can feel confident they're making an informed decision. She sells a broad range of properties and is happy to help anyone from first time home buyers, to empty nesters and seasoned investors.
Check out some of Diana's reviews from past clients!
"We can't say enough good things about working with Diana. She was awesome! We are from out of town and had been looking online. She contacted us in response to an inquiry for more information and offered to show us some properties. Diana was extremely knowledgeable about the San Diego market. She was quick to respond to the many questions we have had throughout the process. She made great suggestions about the offer we made on the place we chose. Diana was fantastic about communicating with the lender and moving the process along - we closed in 30 days! She was always willing to go that extra mile for us. We highly recommend Diana!!! "- Kim E and Miguel H. 2020 Zillow Review
"Diana was a delight to work with and she helped me land my dream apartment! She's extremely knowledgeable about the San Diego area and the market in general. She ensured the entire process ran smoothly from offer, to loan application, disclosure release, escrow etc. She's a great communicator and walks you through the process, what to expect, and has a great bench of other professionals to help expedite the process (like mortgage brokers, housing inspectors and others). I couldn't have been happier with the entire experience and I got a great price for my new home! Bravo Diana - I would happily work with you again!!"- Jonathan L. 2020 Yelp review
"Diana helped us with purchasing our first home. Her knowledge, professionalism, and friendliness were essential and very much appreciated during our search. She answered any questions we had, big or small, and helped us get exactly what we wanted. I would highly recommend Diana, and plan on using her in the future." -Tucker and Kristina E. 2020 Zillow Review
Awards & Designations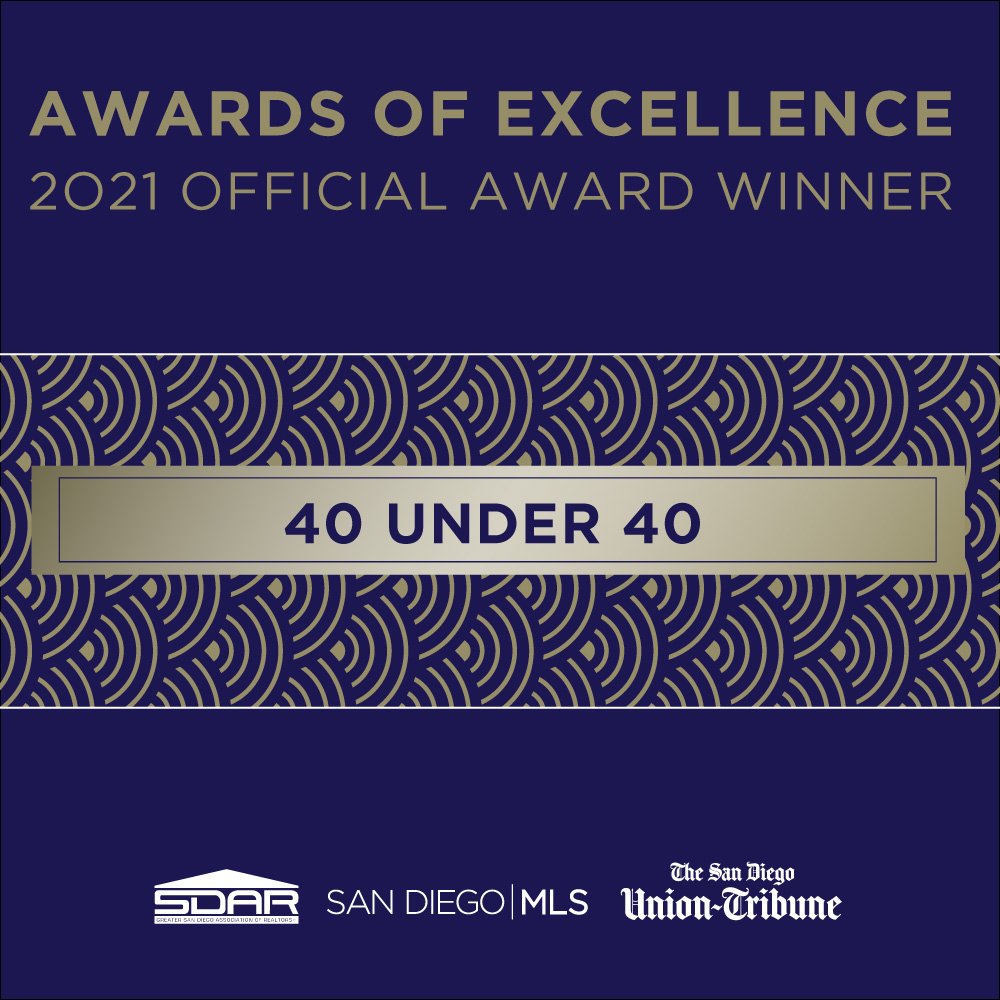 Diana Dabbous
Buyer Specialist
The Neuman Team Real Estate Inc.
516 5th Avenue